FREE DOWNLOAD
Electrical Safety Report Checklist
Hundreds of workers are injured or killed every year due to exposure to hazardous electrical energy.

It's the employer's responsibility to provide a safe work environment and to make sure their crew is committed to electrical safety rules and practices.

Use the Electrical Safety Report Checklist and assess multiple areas of your project:

✓ Electrical equipment
✓ Employees
✓ Lockout procedures

Print a copy or fill it out straight from the PDF file, it's that easy!
Download This Free Electrical Safety Report Checklist
Minimize the risk of exposure and keep best practices at the top of workers' minds.
ClockShark is trusted by more than 9,500 companies and over 100,000 field service and construction professionals worldwide.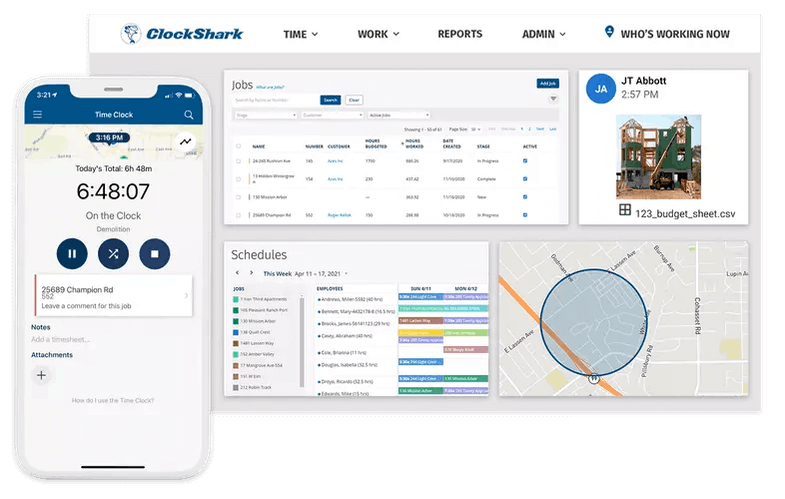 Run Your Construction or Field Service Business Better with ClockShark at Your Side
ClockShark removes the frustrations of paper timesheets from your workday and put time back in your schedule and money back in your bank account.
FREE DOWNLOAD
Construction Project Organization Checklist
Keep track of detailed information of activities and phases in your construction project.