FREE DOWNLOAD
Marketing for Painting Contractors Checklist
If you are still solely relying on referrals or word-of-mouth, you are missing out on the opportunity to increase your customer base and grow your painting business.
There are many ways to use traditional marketing and the internet to market to your ideal clients and bring in qualified leads. From reaching local service areas to the ability to specify who sees your ads, investing in multiple channels will help you grow your business.
Download this free checklist and get access to quick marketing strategies you can start implementing today for a successful painting business.
Download This Free Marketing for Painting Contractors
Checklist
Get more calls and start growing your business.
ClockShark is trusted by more than 9,500 companies and over 100,000 field service and construction professionals worldwide.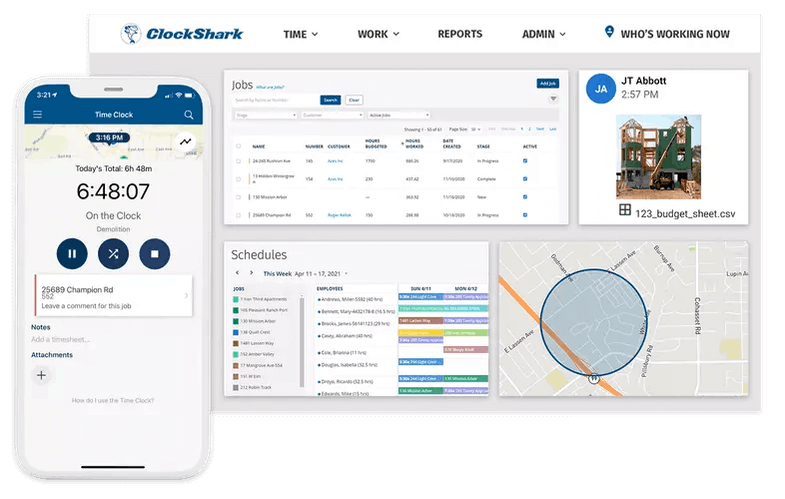 Run Your Construction or Field Service Business Better with ClockShark at Your Side
ClockShark removes the frustrations of paper timesheets from your workday and put time back in your schedule and money back in your bank account.
FREE DOWNLOAD
Marketing for Painting
Contractors Checklist
Get more calls and start growing your business.